New Base Update
The main contractor has finished work on site except for the final electrical connection. We are waiting on meter installation. We require the network supplier to resolve a problem with equipment fitted so that the Energy Company can install an electric meter.

A closing date has been set for internal blockwork tenders so we will soon be able to appoint a builder for the internal walls, which will form all rooms in the side of the building not housing vehicles.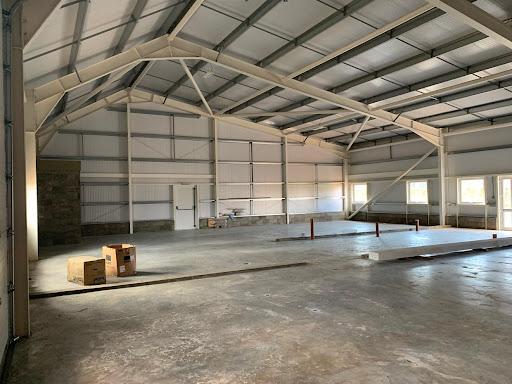 Training
The team has a monthly training evening. The March training evening was a look at JESIP (Joint Emergency Service Interoperability Programme) principles presented by Chris Chalmers of the North East Ambulance Service. It was established to enable emergency services to work together more effectively at a major incident. JESIP sets out a standard approach to emergency services joint working. Areas covered were Co-Location (a single, safe, and easily identified location), Communication, Co-ordination, Joint Understanding of Risk, and Shared Situational Awareness (a common understanding of the circumstances and implications of the emergency). JESIP can also apply to more routine incidents.
In addition to the monthly evening training, there is a monthly exercise usually on the last Sunday of the month. Throughout the year the training will cover core skills such as setting up rigging for a stretcher lower, search techniques, search management, handling of casualties and first aid, navigation skills, working with the water rescue team, winter skills, and use of a thermal imaging camera.
Team members can also undertake a monthly evening casualty care session in preparation for the casualty care assessment and certification. Gaining this award allows holders in mountain rescue teams to administer some drugs, but only in a rescue situation involving the team. Team members who only have a first aid certificate are not qualified to administer these drugs.