BSARU wish all readers a good 2023
New Base Update
The water connection has been completed and the main contractor will be laying the tarmac now that the connection has been finalised. By the time of publication EDF should have fitted an electric meter and an electrician will have done the initial electrical fit.
Busy End of Year
On 27th December two fell runners got into difficulty in the winter weather on a run from Kirk Yetholm to Byrness. Snow, ice, and a strong wind chill meant they began to suffer from cold on the Border Ridge and required help. Northumberland National Park MRT contacted the team for assistance if needed. The two runners were helped at Yearning Saddle Refuge Hut above Buchrig.
Next the team were put on standby in the event of flooding in Border areas.
Then on the 30th December at 3.45pm TVMRT requested support in the search for a missing man in the Moorfoot Hills/Gladstone Reservoir area. Happily, the man was found around 11.30pm and team members could head home.
On the 2nd of January some team members were involved in assisting a couple lost in wooded ground near Duns
Police Scotland and SMR Appeal
Police Scotland in conjunction with Scottish Mountain Rescue, through their '#Think Winter' campaign, are urging climbers and hillwalkers to plan and prepare making sure they have sufficient equipment and supplies for any eventuality. Last year between the 27th of February and the 8th of March 7 people lost their lives. MR Teams assist in all outdoor areas and from January 2022 and 14th of December teams were involved in incidents where 33 people lost their lives. If you are lost, injured, or need assistance in the hills,
dial 999 ask for POLICE then MOUNTAIN RESCUE.
Donation
The Order of St John Scotland, Southeast Scotland section, have provided funds for us to purchase a wheel and handle kit for our Titan Stretcher, three Petzl Maestro Descenders for stretcher lowering, and some replacement harnesses. The Order has supported Mountain Rescue since the 1990's.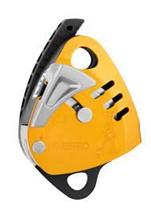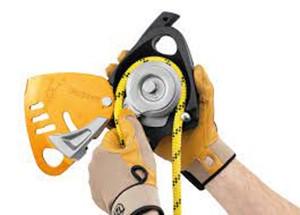 When used for lowering a load the descender will lock if there is a sudden jerk or the belayers lets go of the handle both essential safety features.