Scottish Mountain Rescue
Scottish Mountain Rescue, a voluntary organisation, represents 25 of the Scottish Mountain Rescue Teams. This body does an enormous amount of work on behalf of the teams, from liaison with other organisations, distribution of the government grant, providing specialist equipment, organising courses and fund raising.
Lifting Operations & Lifting equipment Regulations 1998
Under Loler anything that is suspended must be regularly inspected by the operator. Our stretchers come under this regulation, and they must also go through a thorough examination undertaken at least every 5 years (and less in the case of frequent use) by a competent body which includes a load test and function test.
The composite shell of the MK7 below, is very difficult to assess and to get it examined would now have required it being sent to Europe a process that is uneconomic, and we have had to retire both our Mk7's.

However, thanks to a stretcher grant given to Scottish Mountain Rescue they have been able to provide us with a new Lyon/McInnes Mk6 stretcher, and a lightweight Titan spilt stretcher. (More on the Titan stretcher in a future article).
New Base
The roof is now on the steel framework and work should start soon on the blockwork. The hope is to have the build 'wind and watertight' by the end of August.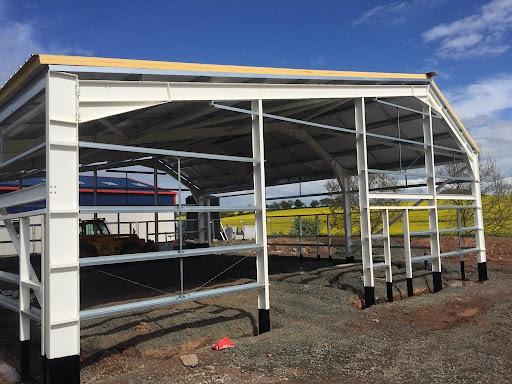 Charity Begins at Home
Charity Begins at Home have always been good supporters of the BSARU and have again responded positively to our application for funds, this time to purchase equipment for the control/communication room in the new base.