We're delighted that two team members who have 68 years' service between them have been recognised by Scottish Mountain Rescue with Distinguished Service Awards.
It's impossible to estimate how many hours Brian Tyson and Seymour Haugh have volunteered in training, call-outs and fund-raising over the years. Their commitment is something other team members can only aspire to.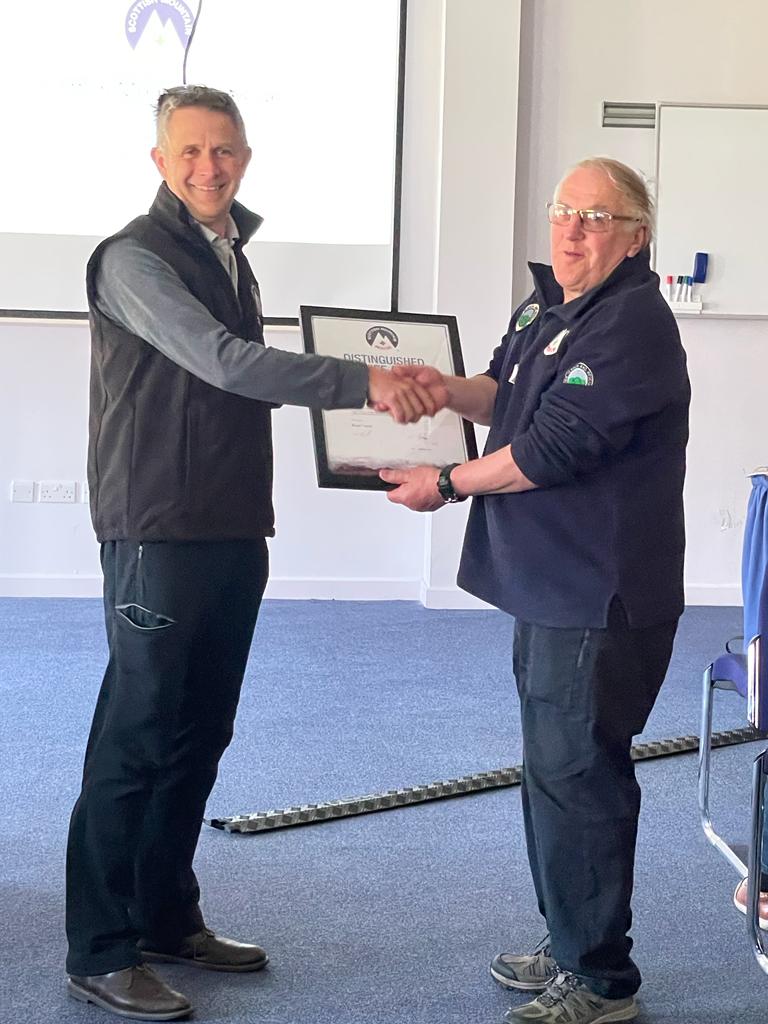 Brian has been a member of Border Search & Rescue Unit for 36 years. Brian was the team's first Training Officer and has also held the posts of Vehicle Officer and Equipment Officer. He is currently Chairman; a post he has held since 2013.
Brian has been involved in many difficult incidents during his time in the team. Most notably the search and recovery operation following the Lockerbie disaster in 1988 where he was on callout for many harrowing days, an experience that none of us would want to go through. Several years later, he also attended a mountain rescue recovery following a fatal helicopter crash.
Brian is an absolute rock to everyone in the team. His attendance at training, call-outs and fundraising events is extraordinary and sets a very high standard. He also does an incredible amount behind the scenes, especially fundraising and supporting other team officers, particularly the Vehicle Officer.
Brian's attention to detail and knowledge of team operations continues to keep everyone safe and on their toes with his advice and help.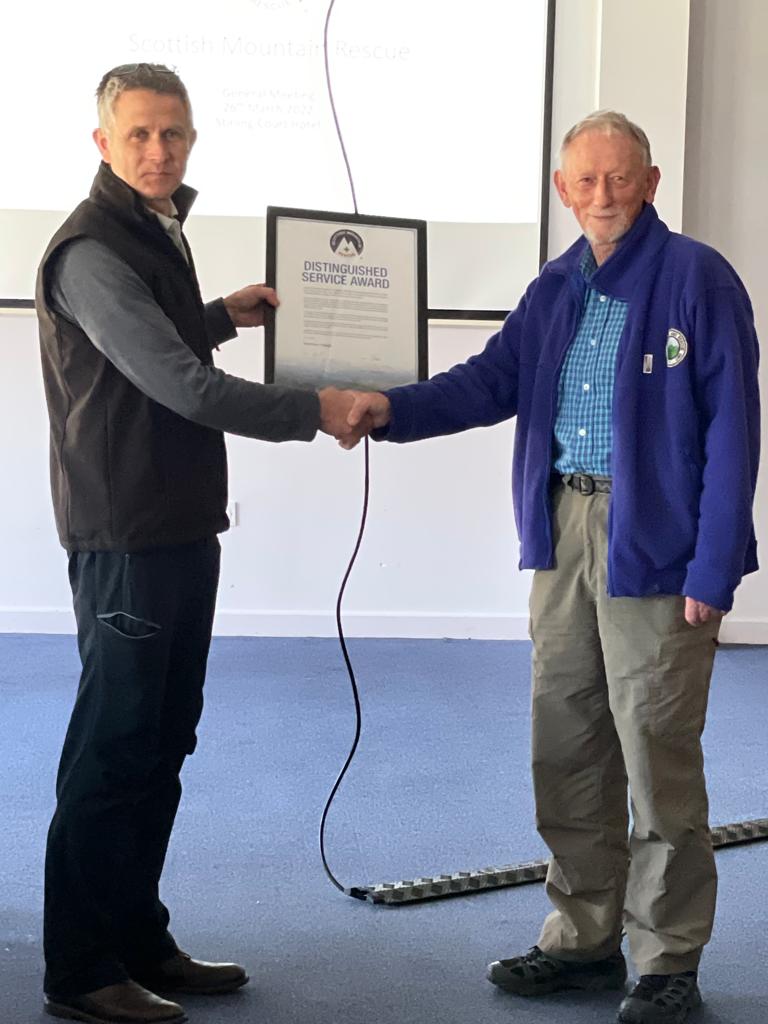 Seymour Haugh has been a member of Border Search & Rescue Unit for 32 years and during that time has held several officer positions including Secretary, Training Officer, Deputy Team Leader and Team Leader.
As Team Leader from 2008 – 2014 his search management skills, together with his understanding of team members' strengths, ensured rapid and effective deployment of the team on callouts. This has been an example for all who have followed him. In this role he provided a valuable level head in many important callouts, particularly the high profile search for a missing Edinburgh toddler in 2014 but also in the many less-publicised searches and rescues on the more familiar ground of The Cheviot Hills.
Throughout his time with the team he has been held with the upmost respect for his knowledge and wisdom. He is always happy to share this with team members, especially new and younger team members and will often step up to assist with team training. Seymour is guardian of the team archive and is currently compiling a team history to be published soon.
His dedication continues with a high level of attendance at training and callouts. Seymour has only recently taken on the role of Equipment Officer, is still one of our stick leaders and can be relied on to take control of a callout, in the absence of the Team Leader or Deputy Team Leader.
We're sure all who've volunteered alongside or been on the receiving end of help from these two gents over the years will join us in congratulating them on the recognition they've now received.