A big thank you to Coldstream Women's Institute for organising fundraising activities for BSARU.
Kim Ritchie, team secretary, gave a talk about the work of BSARU and how members are trained to the Coldstream Women's Institute on 24th March, and was delighted to receive the result of their fundraising activities for the team.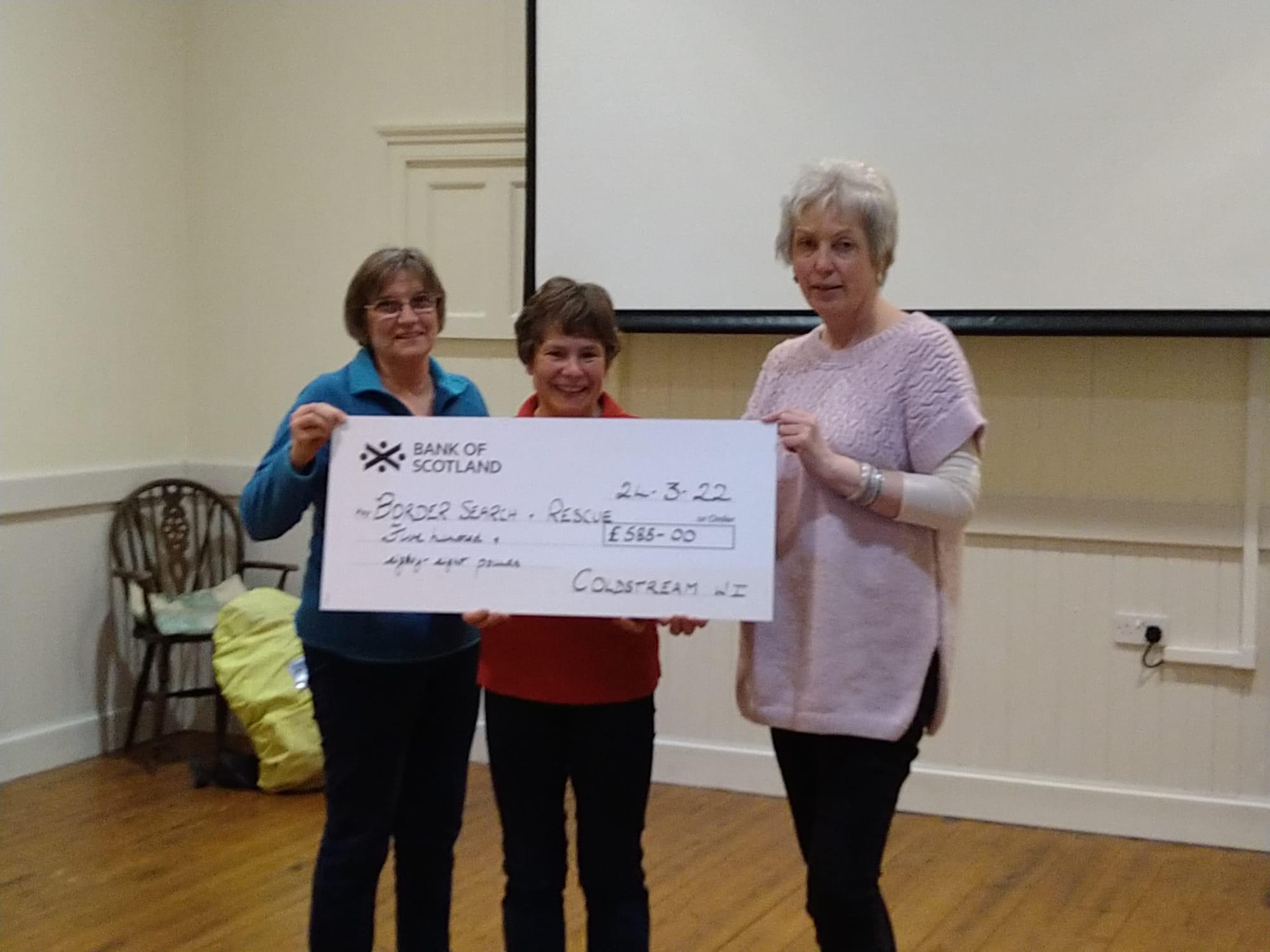 A challenging quiz was devised in December, quiz sheets distributed far and wide, and raised an amazing £375.00 for team funds.
As if that wasn't enough, they also (with great sacrifice!) each consumed a tube of smarties, and then filled them with 20p pieces! This raised a further £210 for the team!
We are continually amazed and grateful for the ingenious ways local groups raise funds for our team!
Many thanks indeed!