Plexus Kelso
A team at Plexus, the UK's largest Electronics Manufacturing Services (EMS) company, has won global recognition after reducing electricity use by 20% at its Kelso manufacturing site. The team behind the energy reductions at Kelso was selected as winner of Plexus' global BEST competitionand were awarded £8,675. They kindly donated this prize money to Borders Search and Rescue. Chairman of BSARU, Brian Tyson, said, "We are delighted to receive this significant donation from Plexus and have their support in helping us to continue to provide mountain rescue in the southeast of Scotland."
4x4 Training
Three team members, along with 3 from Moffat MRT, recently participated in a Scottish Mountain Rescue 4x4 off road driving course. The course covers theory, and practical training on how to safely control a vehicle in complex terrain. Not covered in the course is washing of the vehicle afterwards!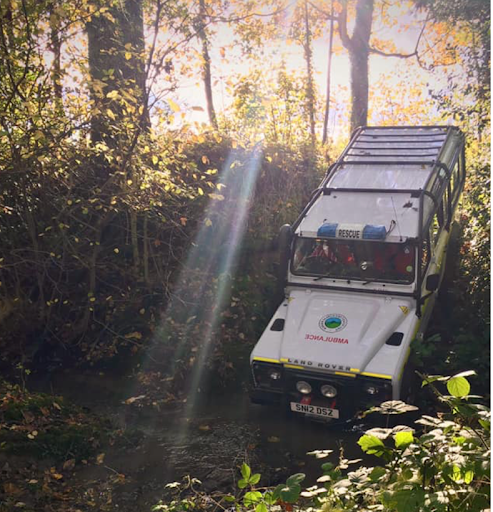 Devil's Foot Half Marathon
Four team members provided first aid cover at the race which uses the Southern Upland Way from Lauder to Melrose and takes in the Eildon Hills. Shock or highlight for the 4 was the sight of a group of nude walkers! Far too cold an activity for me!
Major Incident
BSARU were among a host of services called to Hawick when a major incident was declared due to concerns that up to 800 households would need to be evacuated because of the rising levels of the Slitrig and Teviot. Fortunately for residents the high levels receded without flooding homes. The team have also been called out twice to assist the Scottish Ambulance Service in evacuation of casualties and carried out a successful search in East Lothian.
Base Layers
At the end of September, the team were pleased to receive a black base layer for each team member, provided by DH Design & Print of Kelso.
New Base
In the next few weeks, the team hope that groundwork can begin on the site for the new base. Rising costs of building materials have meant the team has had to pare back on plans to keep within its limited budget. As a result, internal work on the building will have to be delayed until additional funds can be raised.