Team member Arran Smith will be taking part in the Montane Cheviot Goat Ultra, a brutal 55mile race across the remote Cheviot Hills in Northumberland, with a brief few miles dipping into our area on the Scottish side of the border at Cocklawfoot. This event was postponed due to destruction caused by Storm Arwen but has been rescheduled to 19th March 2022. In the meantime, Arran's keeping up his fitness by competing in the Winter Wipeout on 9th January - a trail half marathon over Reavelly Hill, Cunyan Crags, Dunmoor, Hedgehope and Comb Fell.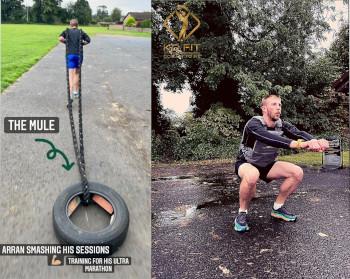 To help him stay positive while wading through peat bogs and clambering up pathless hills in the depths of winter, he is raising funds for Border Search and Rescue Unit. Donations can be made here:
A huge shout out to Kieran at KD FIT who has been helping me get into shape with his epic workouts!