Team member Arran Smith will be taking part in the Montane Cheviot Goat Ultra, a brutal 55mile race across the remote Cheviot Hills in Northumberland, on the 4th December 2021.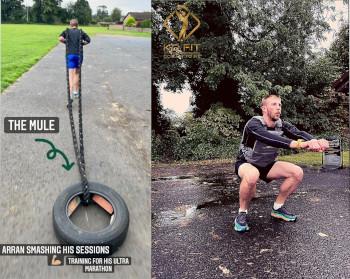 To help him stay positive while wading through peat bogs and clambering up pathless hills in the depths of winter, he is raising funds for Border Search and Rescue Unit. Donations can be made here:
A huge shout out to Kieran at KD FIT who has been helping me get into shape with his epic workouts!