Alerting the Team
Calling out Mountain Rescue teams is done only by Police Scotland.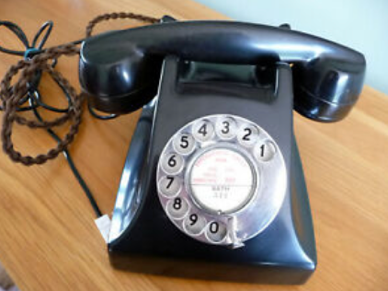 In the 60's this meant a phone call from the local police officer followed by a chain of calls or knocks on doors.
By the mid 80's teams had pagers and the Border's Police Control Centre at Hawick alerted members to a call out. However, a pager message was a one off and if you happened to be out of signal reception you would not receive the message later. This necessitated designated team members phoning to any personnel that did not respond to the message.
The advent of the mobile phone, and group text messaging, was the next progress in contacting team members who then responded to the alert.
The development of SARCALL by John Hulse, team leader of Ogwen Valley MRT, is now the latest way in which teams are contacted.
SARCALL In Operation
When Police Scotland receive a 999 call requesting Mountain Rescue a dispatcher will log into SARCALL and select and callout the required team. A short message is sent as an SMS (text) to the team group leaders. The Team Leader contacts the police for further information and through SARCALL sends a message to all team members.
Team members respond to the message with one of 3 short answers. SAR A (available), SAR N (not available), SAR L (available later) and can add a message. Group leaders can log into the team's SARCALL web pages and see team responses and information on the incident.
A log of the incident can be created and will be kept updated with actions, decisions, and further information. Additional messages can be sent to team members as a text by the log manager merely typing the message in the appropriate section of their SARCALL web page (main page shown below). The log can also be shared with other teams and agencies involved in the incident.
What has not changed, of course, is the need for team members to be ready to drop whatever they are doing to provide the service.