With the recent snow my mind went back to the winter of 2001. Heavy wet snow which froze immediately resulted in telegraph poles snapping and power pylons bending. About 5000 homes in the Scottish Borders spent 5 nights without power. Many of our towns and villages were cut off as access roads were blocked with 15ft of snow. The two mountain rescue teams in the Scottish Borders were called into action by the Scottish Borders Council.
The 3 BSARU vehicles undertook vital work. A pregnant woman on the English side of the border required immediate evacuation to hospital and a vehicle was dispatched. It arrived just in time to see a helicopter, which had managed to fly due to improved weather conditions, lift off with the expectant mum. Another vehicle delivered a generator to a dairy farm where cows desperately required to be milked, but power was out. Essential medication was delivered to isolated cottages, and a woman evacuated to hospital for kidney dialysis. District nurses were transported to patients.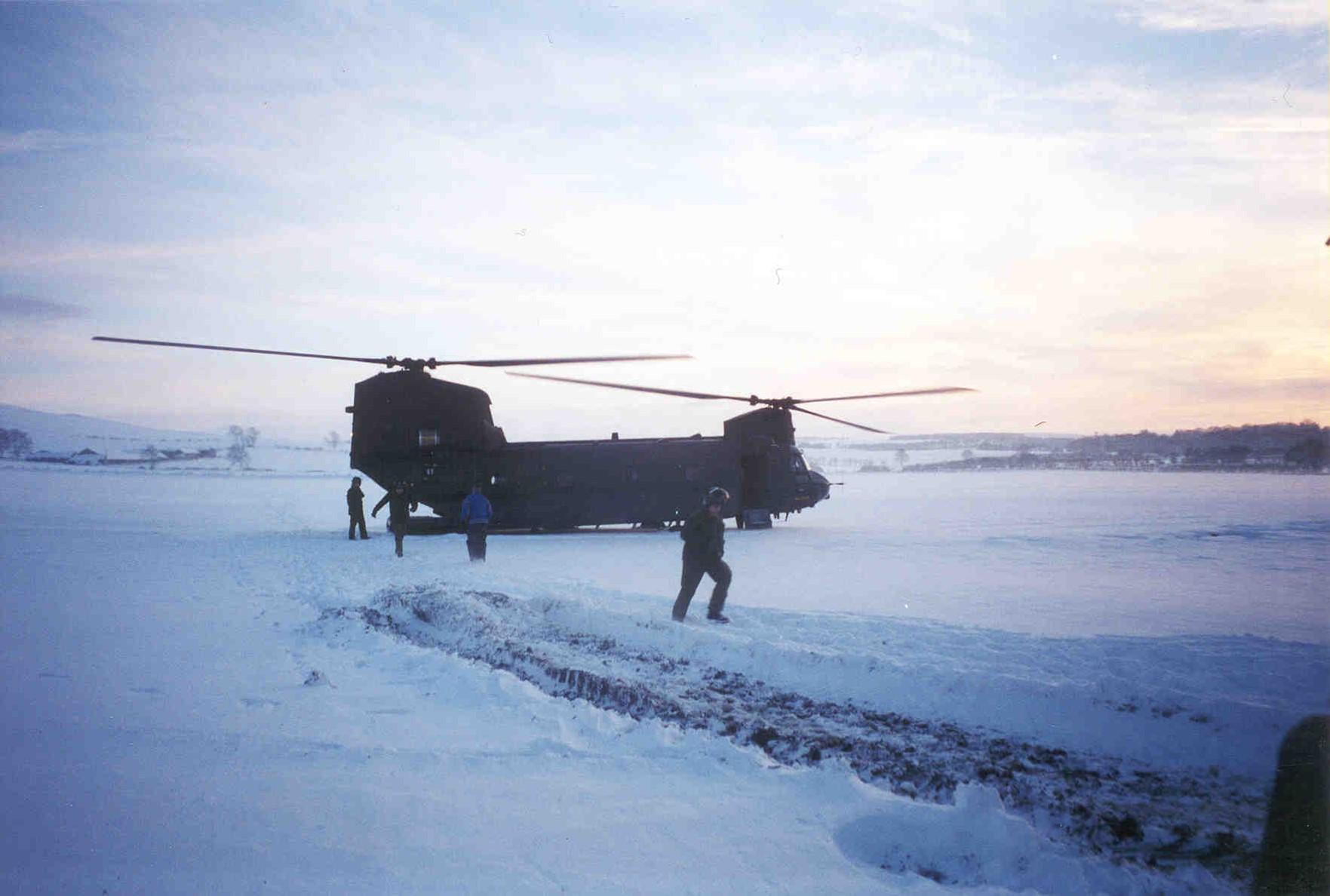 A Chinook helicopter with vital supplies of fuel, and food stuffs landed on the playing field in Morebattle and unloaded supplies some of which the team then delivered to the villages of Yetholm and Hownam.
Many of our towns and villages are now resilient communities but the team is still called on to assist when snow or flooding occurs, such as on the occasion of the Beast from the East, when in atrocious conditions we transported care workers to clients all over the eastern borders.
Seymour Haugh