After three years break due to covid restrictions, BSARU headed north for our annual Winter Skills training in early March.
Scotland had seen weeks of mild temperatures, but wintery conditions returned to the Cairngorms in in time to enable team members the opportunity to work together using crampons, ice axes and snow probes.
On Saturday, the sky was blue, the snow was perfect powder on a firmer crust and some team members were wishing we were on skis!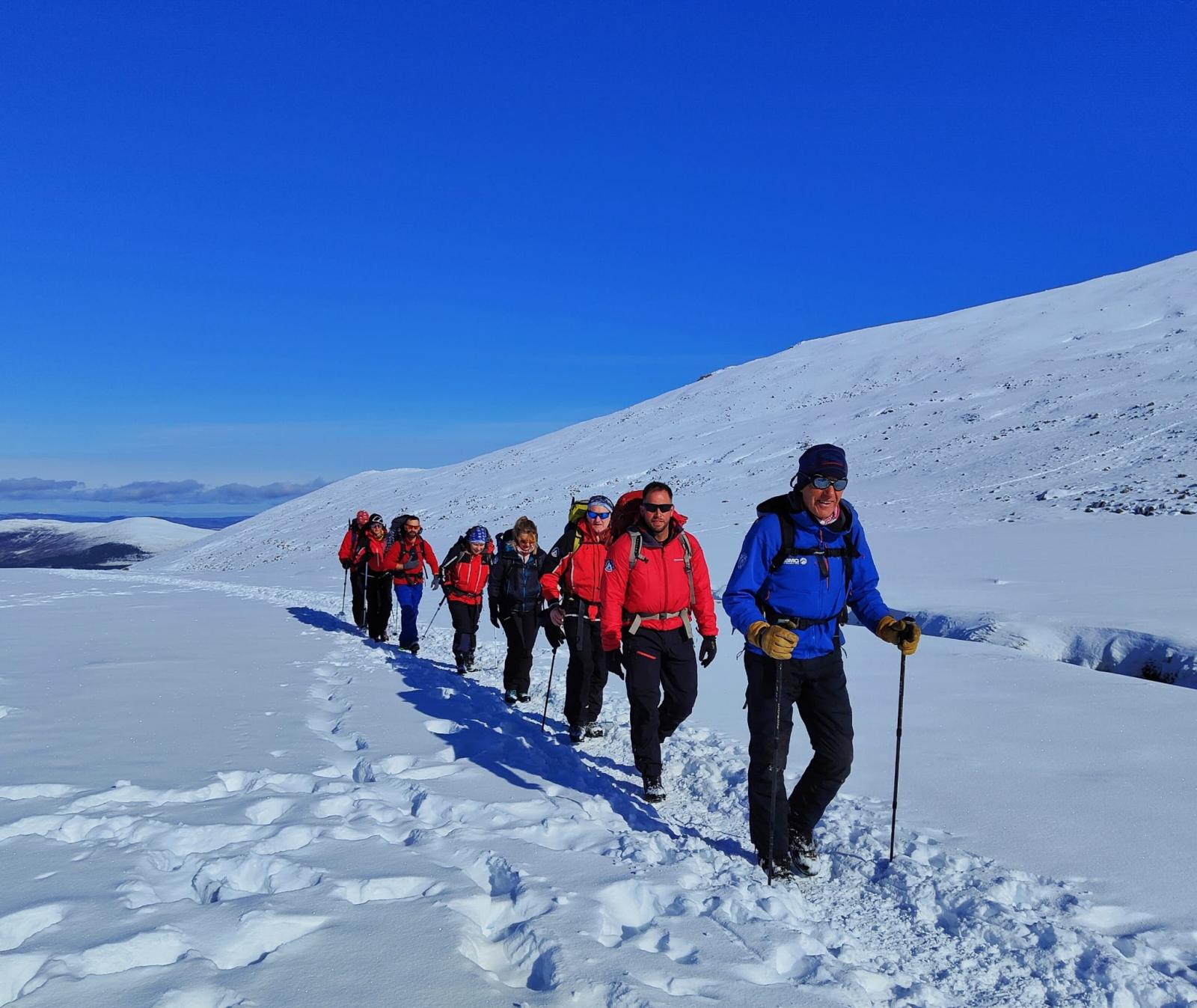 We engaged the services of two local guides and members of Cairngorm MRT - John Lyall and Jonathan Preston, experts in winter mountaineering and rescues.
We walked in to Coire a t'Sneachda where we practised basic personal skills - moving on crampons and ice axe arrests, then moved on to setting up belays to lower people and stretchers in snow and ice.
On Sunday the snowpack was changing. Strong winds had been blowing spindrift off the tops all of Saturday and the strength of wind had picked up overnight, with drifting snow creating a lot of wind-slab higher up.
We worked in Coire na Ciste where the warmer lower temperatues had consolidated the snow. Having done a table-top avalanche rescue exercise on Saturday evening, we put things into practice, picking safe routes in to the simulated avalanche area before conducting transceiver searches. We also revised and refined our use of snow probes and digging techniques.