The Border Reiver Trail Series (BRTS)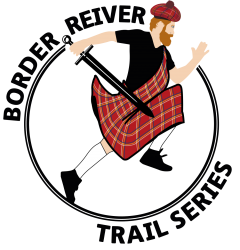 Now open for entries!
The Borders has a fine and venerable tradition of kilted scallywags and hooded outlaws stretching back through the swirling mists of time. Turn a sod on any Borders hillside, and up comes a spade-lode of history, rich, dark and oozing with strife and lawlessness.
For several hundred years, the local industry was livestock theft and plunder, and the Border Reivers and the rideouts that celebrate their legacy have a cult status and a mystique that has travelled the globe. But that's not where it ends.
The Berwickshire coast was a real hotbed of smuggling in the 1700's, with contraband wine, spirits and tea being landed ashore and hurriedly carried along the Smugglers Way, inland to local farms where it was stashed in preparation for sale to local customers or distributed further afield
Similarly, salmon poaching on the areas main waterways, the Tweed and the Teviot and their tributaries has kept the bailiffs and landowners busy and perplexed for centuries. Seems like every old-timer you chat with has twinkle-eyed tales of adventures up the Kale and down the Bowmont. Of headlights-off journeys creeping along country lanes in the Ford Anglia, or sitting in the pub with the river-water pooling around their feet and a bag safely stashed where the polis won't trouble it.
The BRTS commemorates this rich and roguish history with three races, each focussing on a separate brand of miscreant. Organised by the Border Search and Rescue Unit (BSARU) to raise much needed funds for a new team base. The series will be held across our area of coverage and will include:
Poacher Run - 3rd September, 2022, Kelso
Raider Run - Spring 2023 (TBC), Cheviot Hills
Smuggler Run - Summer 2023 (TBC), East Lothian Coast