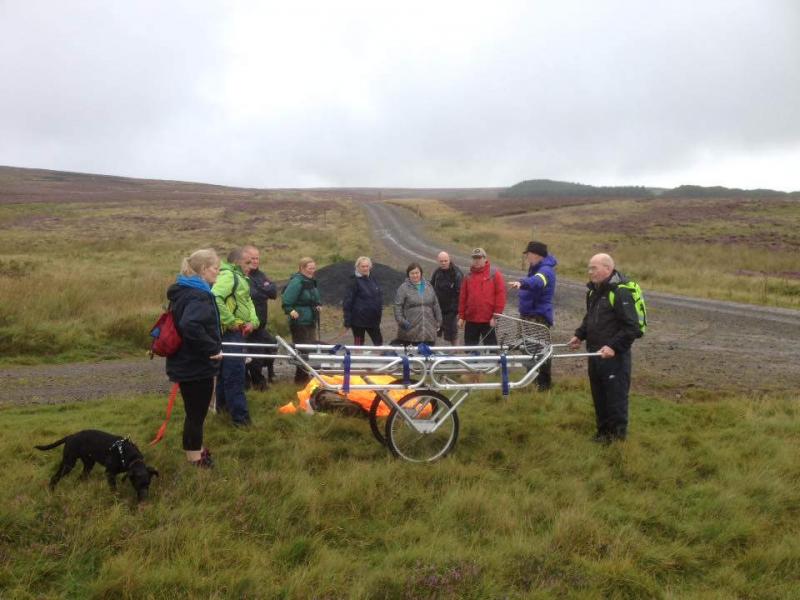 Please Note: We have changed the date to avoid clashing with the Tour of Britain cycle race coming through our area!
Online entries are now open for our popular Annual Mountain Rescue Experience Day. You can choose a 15mile route or a shorter 5 mile family walk, and enter as a small group/family or an individual. The day will be based at the Watch Water Reservoir, just outside Longformacus in the Lammermuirs, and well behaved dogs are also welcome!
As before, the team will be manning various 'Mountain Rescue' stations en route, demonstrating techniques and equipment used in our call outs and rescues.
Some Feedback from last year's event...
"fabulous day"
"Great day in the hills"
"excellent introduction to outdoors"
"Great experience sharing knowledge and keeping fit!"
"Good walk with colleagues - not many opportunities to socialise out of work"
"a VERY brilliant day out - Thank you!"
Provisional routes are as follows (download maps below):
15 mile hike or run
5 mile family walk
You can even bring your mountain bike (but remember your helmet!).
Start Times
All start at the Watch Water Reservoir Fishing Lodge (directions are here)
Half Marathon Walk: between 9.30am and 10.30am
Half Marathon Run: 11am
Family Walk: 11.30am
If you want to book your place now, please go to:
Enter Online: https://www.sientries.co.uk/event.php?event_id=3441
Edit Entries: https://www.sientries.co.uk/edit_entry.php?event_id=3441
Entry List: https://www.sientries.co.uk/list.php?event_id=3441
If you want to help us to publicise the event, please download a poster from the links below and put it up in your workplace or club!
If you prefer to sponsor us rather than pay an entry fee, please download a sponsor form from the links below.
If you would rather fill in our BSARU online application form, please find it here.
And if you prefer to send in a paper application form, you'll find one in the links below as well!