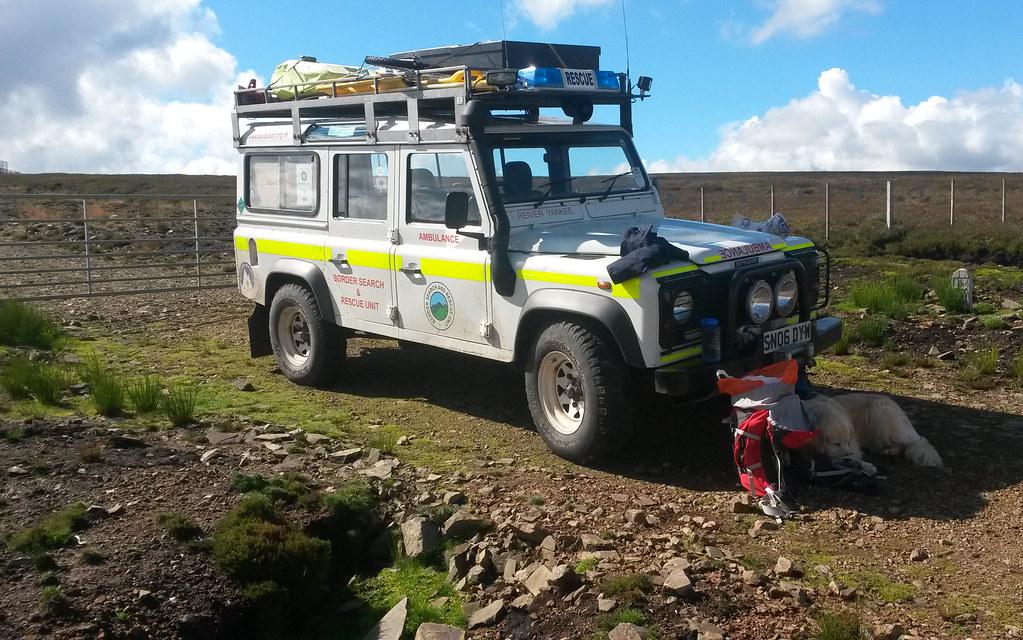 Our beloved Landrover, Riever Yankee, is in a desperate state. Yankee has given us loyal service for the last 15 years, and its total mileage is only 36,500 miles - he's still a youngster!!
But he tends to serve us under the harshest of conditions - his outstanding offroad capabilities mean that he is usually being driven on muddy tracks, slippery hillsides, and snow and ice. This has not been kind to his chassis, which now requires urgent restorative work to pass its next MOT.
An anonymous donor has provided a substantial sum towards a critical overhaul required to keep Yankee on the road as an essential element of our search and rescue work but we still need more to complete the work. In addition whilst it is off the road we want to take the opportunity to install a roll cage to protect our team members while on rescues. The need for this essential modification was highlighted by a number of serious off road accidents involving mountain rescue vehicles where such safety installations have saved rescuers lives.
As you know, Landrover 110 Defenders of this type are no longer available to buy - even if they were the cost would be prohibitive to us when our fundraising focus has been on building a suitable base to suitably house our vehicles and our other equipment.
We have raised a lot of the funds already, but still need £7,000 to complete the work....
If you would like to donate specifically to our landrover campaign, please use the form below: