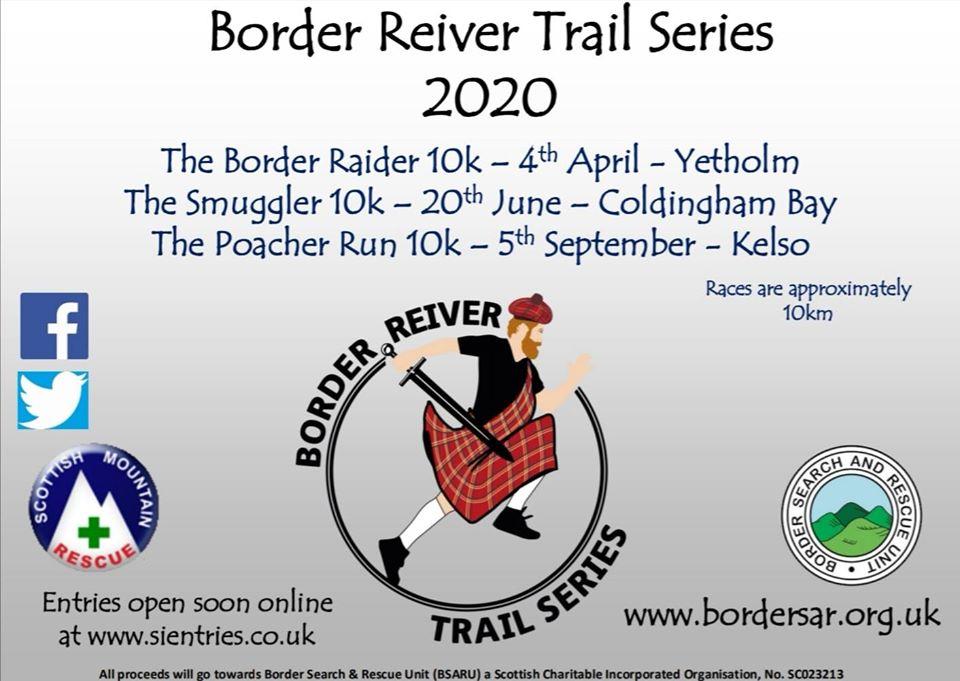 Get your running shoes dusted off and get ready to burn of some of those mince pies!
We have confirmed the dates and locations our 2020 Trail Series!
The first run of the year will be the cross-border raid from Yetholm, the Border Raider, on the 4th April 2020.
Then we are down to Coldingham for a spectacular coastal run on the 20th June - the Smuggler Run!
Finally back to Springwood Park, Kelso on the 5th September for the riverside Poacher Run.
Entries via SiEntries will be open soon!